What is Rapid Tooling? Pros, Cons and Applications
When we talk about rapid tooling, normally we refer it to a fast-turn around injection molding tool, with a relative-low tooling cost comparing with a conventional injection mold.
2 main Pros of Rapid Tooling:
1. Speed, most distinguishing feature.
It takes about 2-3 weeks for making a rapid tooling, of most of consumer electronic products. For complicate part or comprehensive project, it will be about 4-5 weeks. Anyway, its lead time is just about 20-40% of a conventional mold.
A professional rapid tooling company will provide a series rapid tooling services, including quotation, design for manufacturing analysis, injection mold making, communication and project management, sample delivery, production arrangement, goods delivery. Everything process should be in a quick and efficiency manner.
2. Cost, a very important consideration.
Rapid tooling is mostly for small quantity prototype, low volume production, or bridge tooling for market testing. The tool is mostly for developing and unmatured product. Investors, product designer or mechanical engineers, would not like to invest a high-cost injection molding tool, before thorough verification. While by rapid tooling, with its much lower cost, it would be a very good choice at these stages.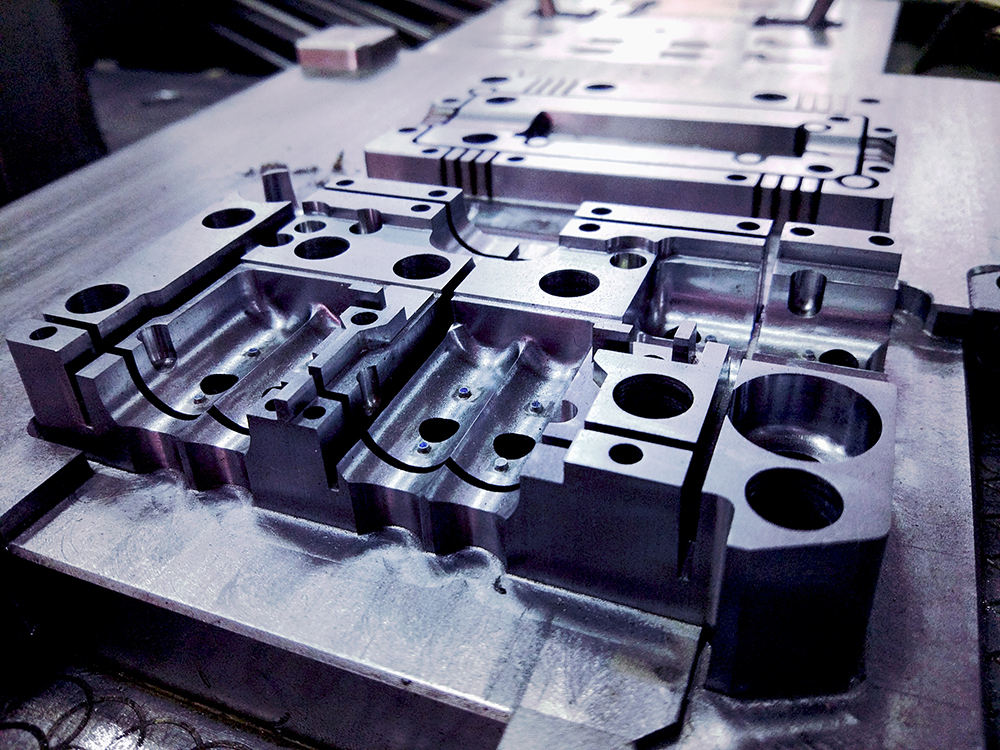 3 specialties of Rapid Tooling that should know:
Soft Tooling Insert
Tooling inserts mostly is made of soft Steel. P20, C50, Aluminum 7075 are the most often used tooling insert materials for most of injection molded parts. While for high glossy or clear parts, NAK80 or S136 would be an option.
Simpler Tooling Structure:
Most rapid tooling, the cavity number (compression number) is about 1-2 offs.
If for comprehensive project with multi parts, family mold is always a consideration, so that to reduce tooling quantity, then tooling cost.
Cooling system. Mostly just cooling lines, for high parts or parts with flowing issues, more cooling lines. While cooling tower is rarely considered.
Shared tooling components. For example, MUD mold base, shared mold base, angle Pins, hot runner (open gate). Sometimes exchange tooling inserts, if one part with different versions, and just some slight difference at limited area.
Agile Application:
Rapid tooling is related with plastic injection molding production. Per our understanding, rapid tooling would also be an agile manufacturing for product development. They have lots of usage:
Low-volume production: hundreds of, thousands of, tens of thousands of will be the traditional production needs of a quick turn mold.
Material Testing. It would be the same material for high volume production. It's good for different materials' trial, or different brands material for testing before making final decision for new product. One notification is the material shrinkage, if shrinkage is different, we would have to be notified this before tool building.
Injection Mold Making Feasibility Testing. If because of mechanical limitation, risky structure would be a must, rapid tooling could be a very good option for thorough verification before jumping into production tool. For example, flowing ability of long part, molding issues forecasting, undercut for bump-off, thin wall, thin steel.
Agile manufacturing for market testing. Tens of, hundreds of, or thousands of would be okay. It depends on the market response. Though unit price would be higher than high volume production. But comparing with by CNC machining, Vacuum casting, it would be much efficiency and acceptable.
Color Trials. Multi colors trials is very often in production development. By rapid toolig it will be a pretty convenient process. But if by CNC machining, we would have to make a new part for post painting, while by vacuum casting, the efficiency of making a new part would be pretty low
New design debug. If any new design debug needed, rapid tooling is a good option. Tooling Engineer change cost is normally not high and acceptable. Comparing with CNC machining or vacuum casting, ECN cost would be more efficiency if for making new prototype with design change.
Cons of Rapid Tooling
Investment of Tooling, the most concern.
Though rapid tooling, it's would cost pretty amount. It's will be okay if hundreds, thousands, or much more parts needed. But if for just tens of parts at current stage, we would have to consider rapid tooling options carefully and thoroughly. To discuss with a professional rapid tooling, and on-demand manufacturing company will be a not-bad idea. They will provide professional suggestions or different options for reference.
Higher unit prices, it's another notification of Rapid Tooling.
In order to keep same injection molding quality as production tool, rapid tooling molding production will be lower production efficiency, with more details checking and higher scrap. If a volume is tens or hundreds, set up cost would be considered. Its injection molding unit price is higher than by production mold, maybe much higher, especially for parts with manual inserts, or over-molding.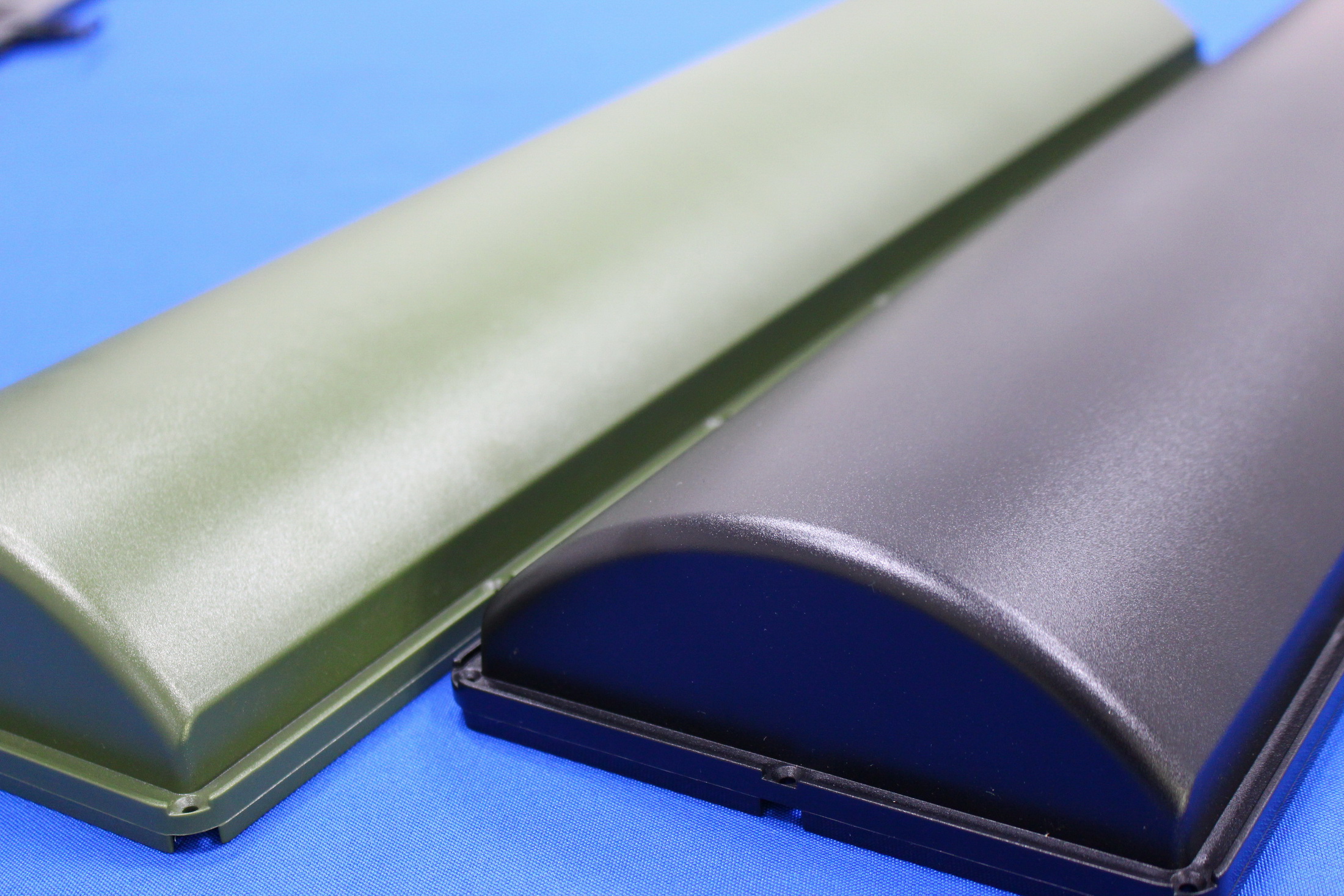 Rapid tooling is a traditional option for product development, for bridge tooling and low volume production, medium volume production.
Meanwhile, after long term helping our customers, we found that rapid tooling can help much more and much earlier in product development. In pretty cases, tens of parts would be also suitable by rapid tooling. At Danke Mold, what we need to do is to communicate and understand our customer's needs clearly, clarify what we can achieve by rapid tooling for rapid prototype making, and also be quick and cost efficiency.
Should you have any enquiries at rapid tooling, plastic injection molding or on-demand manufacturing of product development, please email us @ info@dankemold.com. We will response within 12 hours.