CNC Machining
From 1 to 500+ parts

Various of Plastic & Metal material
Multiple Surface Finishes
High precision
CNC Machining Services
Danke offers fast turn-around, accurate CNC machined parts to convert your design/concept into a real object in a short time from 1 to 500+ offs. Our CNC machining services include milling, turning, EDM, wire cutting, laser cutting, laser carving, and etc.
What is CNC Machining?
CNC machining is a subtractive manufacturing process by numerical control input. The part is directly made out of plastic/metal block or bar. CNC machining is the most accurate process for products.
A wide range of plastic and metal materials are available for CNC machining.
Available CNC Plastic Materials:
ABS, POM, PP, PC, PMMA, PA(Nylon), HDPE, PA+GF, PVC, PTFE, ABS+PC, and etc.
Available CNC Metal Materials:
Aluminum 6061, Aluminum 7075, SS303/304, SUS316,Brass, Copper, and etc.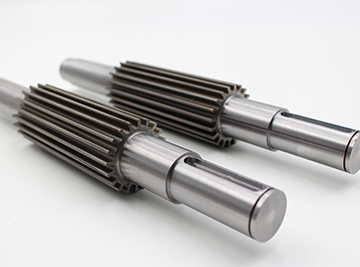 Danke also offers cosmetic CNC machined parts with post finishing, such as polishing,
sandblasting, printing, anodizing, silkscreen printing, pad printing, and etc.
Application of CNC Machined parts:
1 Rapid prototyping for demonstration or exhibition.
2 Proof-of-concept, including function verification, material verification & finish verification.
3 Very low volume manufacturing for market testing.
4 Master model for vacuum casting.
Contact our expert team for a free quote and to discuss your next CNC machining project.