As a business owner, you are planning to expand your growth. One of the excellent options is to tap the new markets through the avenue of exports. If you are in a manufacturing industry, the injection mold making exports is the key to achieving a better degree of success. The exports can help you tap more customers internationally.
As Injection Mold Maker Exporters, you can have access to the following benefits and opportunities.
Access to new markets
Exports can be a great option to help you tap the new markets and reach the customers in other regions. This will give you an opportunity to reach out to the customers you would not have been to reach otherwise. That can be a great means of increasing your sales revenue.
Diversified revenue sources
Exports can be a great means to help you in diversifying the revenue streams. This can reduce your dependence on a single market for your income. Mold Maker Exporters stand a great chance to protect their business from any sort of economic downturns or fluctuations that you may come across in one particular market. Even when one of the markets is down, you can explore the other markets for a better average.
Competitive Advantage
Keeping your export options alive can be helpful in getting access to a competitive advantage. You can offer your products to the new markets and thus differentiate yourself from the competitors. That way, you would be able to garner a larger market area.
Creation of brand awareness
The brand awareness created with the help of exports is yet another plus point that you would find rather a huge advantage. Your brand will have a global exposure and thus you stand to gain access to a better degree of visibility for your brand. The new markets will be able to find what your band has on offer and thus learn more about your brand.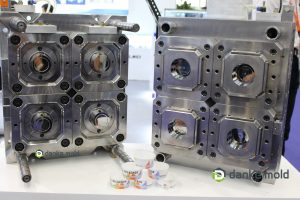 As a premium mold maker exporter, you will indeed be in a position to understand the essence and importance of how it is beneficial to expand your business horizons. That is exactly where the mold makers offer reliable services to the newer markets and help you in growing your business. The team of experts in the export industry vouches for the best benefits of diversifying into the newer territories.
In essence, expanding your business into new horizons should definitely be a great asset in the long run. It is definitely a very smart move for the major players in the injection mold making industry to experiment with the best in the industry. If you are looking to grow and make it big in the global market, nothing should stop you from achieving the positive results. Make every effort in making your business a part of the global market and make sure that you and your brand achieve a huge global reputation. Opting for the best ways to make your business stand apart and the best injection mold making export services can help you make the best out of your business strategy.