How Danke Mold helps quick-turn Injection Molding
Product designs and engineers are always eager to make their ideas into reality as fast as possible. At early stage of product development, prototype or small volume production parts would be made by SLA, CNC machining, Vacuum casting, or a quick-turn injection mold.
Speed is very important. Comparing with the other process, we would have to make an injection mold in advance if by quick-turn injection molding. So how to make a quick-turn injection mold? We have some rules at Danke Mold. Following would be the details for reference: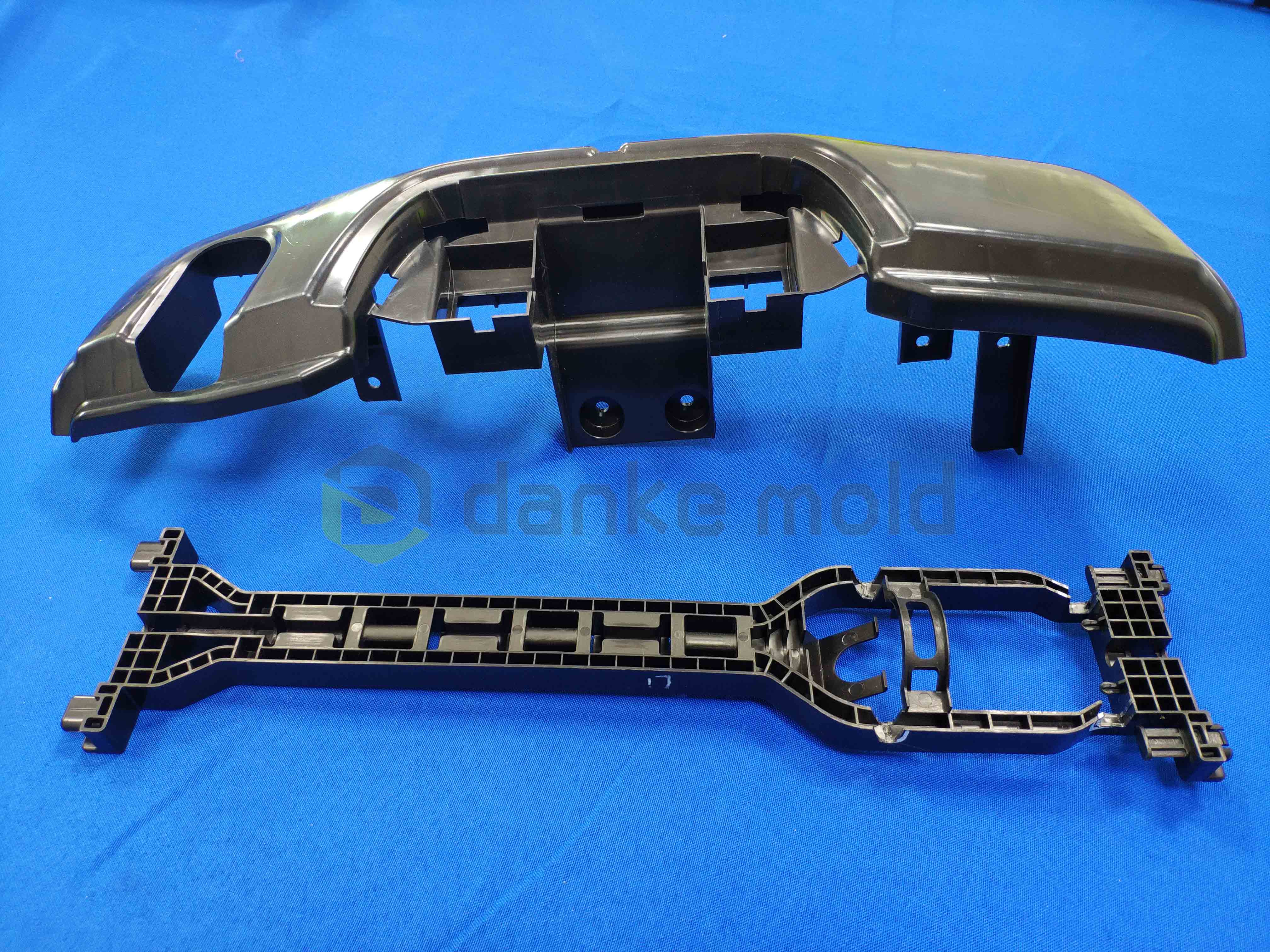 Efficiency Communication:
Speedy communication. Standard response in 12 hours.
Professional communication. For example, quotation together with manufacturing analysis, design change suggestions together with analysis,
Customer-oriented communication: If customer not understand our meaning or prefer us to help this, we provide CAD model adjustment. with suggestions. If customers not sure manufacturing options or not familiar with manufacturing, more quotation options comparison.
On-time project update and also upfront notification, if with potential concerns. So that to discuss potential solution earlier.
Swift project arrangement: once job and CAD models finalized, arrange project-start meeting right after that. Job confirmed in the morning, project starts in afternoon latest. Project confirmed in afternoon, the project kicks off the other morning latest.
Tight project monitoring. Each 2-day or 3-day for a project update. If progress not as plan, point it out at a production meeting. And manufacturing accelerated solutions must be followed accordingly.
Buffering time left. Even though lead time is short, will left buffering time before deadline, just in case issues. It will be about 1-3 days, depending on a project difficulty.
Simplified mold structure:
A quick-turn injection mold, often as a proto mold or bridge tooling.
Cavity number is small, just 1-2 impressions, in normal;
Simple cooling system, mostly some straight cooling lines, maybe with layers if for high part;
Also simplified tooling structure, manual inserts, MUD mold base, interchange inserts and etc. to simply tooling structure.
In parallel Mold Making process:
Design together with programming;
Design together with material purchasing;
Core side separated into more components, for in parallel CNC machining, EDM machining etc.
Multi tooling components be machined, by different machines at a meantime;
Tooling component in production pipe line last on longer than 2 days.
Time-consuming component start machining first, for example a cavity with high polishing, a or core with many ribs.
Quick-turn Mold Making process:
Carbon electrode rather than copper electrode for EDM sparking, if many ribs;
Insert material in aluminum, soft steel insert or semi-harden steel insert, which more suitable for high speed machining;
No heat treatment at tooling inserts. Rough machining and fine machining at a same machining set up. (Production mold mostly do that separately).
Ejection holes cut by medium-speed wire cutting, for general consider speed and cost.
Slight flashes maybe acceptable at first sample run, for shortening the fitting lead time. Anyway, samples should be conducted nicely by a post process, without affecting the cosmetic, or assembly.
Definition for a suitable range.:
Probably not all of the parts can be made in days, or in 1-2 weeks.
Some tooling structures, and surface finishes, molding colors, tolerance and etc., may can not be achieved.
An experienced quick-turn mold maker should define these clearly by our capacity and long-term mold & molding experience.
Suggest manufacturing design change, other manufacturing solutions, and etc. So that customers understand clearly what can be achieved, what cannot.
Anyway, we still have much job to do at quick-turn injection molding. For example, quick-turn injection molding material data base improvement, more detail definition at the suitable range, enlarge facilities and capacities, keep optimizing our process and services, etc.
Danke Mold helps quick-turn injection molding. Should you have any enquiries at injection molding, quick-turn manufacturing for your product development, try to contact Danke Mold. Email us via info@dankemold.com. We will response in 12 hours.