What's difference between Rapid Tooling and Production Mold
From application difference of plastic injection molds, we can roughly separate them into rapid tooling, and production injection mold.
Rapid tooling is mainly for early stage of product development, from prototype to medium volume production.
Production mold, is a conventional injection mold, for medium to high volume production.
We organized a form for comparison, from their applications, lead time, design consideration and etc. Hope it makes sense: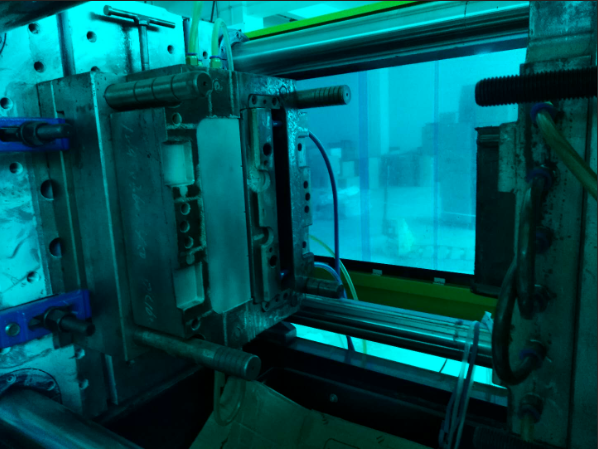 Rapid Tooling
Production Injection Mold
Application

Small runs of production;
Medium volume production;
Injection molded prototype;
Bridge tooling;
Material testing;
Risky part structure testing;
Tooling & molding feasibility forecasting.

Medium volume production;
High volume production;
Duplicate molds.

Suitable Quantity

10s of;
100s of;
1000s of per month;
10s of 1000s of per year.

1000s of per month;
10,000s of per month;
100,000s of per month, per quarter;
Millions of per year.

Part Design Considerations

Injection molding feasible;
Push the boundary for function;
Push the boundary for cosmetic;
More open at material choice;
Risky mechanical trial acceptable.

Injection molding efficiency;
Push the boundary for production;
Push the boundary for cost efficiency;
Material fixed in normal;
Adjust mechanical structure, if testing need;

Mold Making Lead Time

Mostly in 10-25 days;
Small proto molds just take days;
Big molds not longer than 40-50 days;
A very important consideration.

Mostly in 25-50 days;
Simple tool can be as fast as 20 days;
Big mold will last months;
Mold quality, a more important consideration, comparing with lead time.

Tool  Design Guide

Mold making speed;
Efficiency tooling cost;
Acceptable molding quality;
Life time guaranteed;

Optimizing molding cycle time;
Tooling safe for steady production;
Optimizing runner/part Ratio, for part  material save;
Automatic production.

Tooling Structure

Cold runner prefer;
Manual insert often used;
Shared mold base if available;
Integral cavity;
Integral Core.

Hot runner widely used;
No manual inserts in normal;
Customized mold base;
Separated cavity insert at A plate;
Separated core insert at B plate;
Automatic de-gate.

Cavity Options

Mostly 1, or 2;
Very small parts maybe 4 or 8;
Family mold preferred.

Mostly 8 or 16;
Small parts up to 32, 60 or even more;
As many as possible;
Multi-cavity mold preferred.

Insert Steel Options

Aluminum Al 7075;
Carbon steel C45, C50;
Semi harden Steel P20;
High polishing steel NAK 80;

Semi-harden steel 718, 2083, 8407, H13 and etc;
Heat treatment would be needed;
High polishing steel NAK 80, S136;

Cooling System

Mostly straight lines;
May no open cooling in small run of 10s;

Complex cooling line;
Cooling tower for high cover part;
Copper insert if needed;
May need metal 3D printing for excellent cooling in some tools.

Unit Price

Much different ratio contricution at unit prices.
Unit price of rapid tooling, is about 3x~10x, of production mold, which depends at different jobs.

Cost Comparison

For rapid tooling, tooling price is a more consideration than unit price;
For production mold, unit price is a more consideration than tooling price.
It's a general comparison between rapid tooling and conventional production mold. Hope that it would be helpful for our product designers and mechanical designers when proceeding their product development.
Anyway, there are always some exceptions. For example, buckets or bins, no matter for rapid tooling or production mold, both probably will be in 1 cavity because of part size. While for bottle caps, proto mold will be in 1-cavity, while production tool normally will be with 32, 64 or even more cavities. If for a clear part, both mold options would need NAK 80 for high polishing. There is no a very strict boundary between them.
If you were working a product needing tooling or injection molding, try to contact Danke Mold for some manufacturing advice or cost ideas. It's free. Email us via info@dankemold.com. We will response in 12 hours.