Plastic Soft Mold for Small Scale Manufacturing
2019-08-05
Soft mold, also called prototype molds, are the plastic injection molding tools that used for small scale manufacturing or low volume production.
It's one of the rapid prototyping manufacturing processes. Soft mold together with prototyping injection molding, allow product designers and mechanical engineers can get small scale parts in 10-15 days with an efficient cost.
Danke Mold is a reliable and quality-base plastic injection molding manufacturer. We provide plastic injection molding from a small scale to volume production of 50-300,000+ parts. For providing more flexible low-volume plastic injection molding, Danke Mold is debugging soft mold with plastic tooling inserts from the end of May.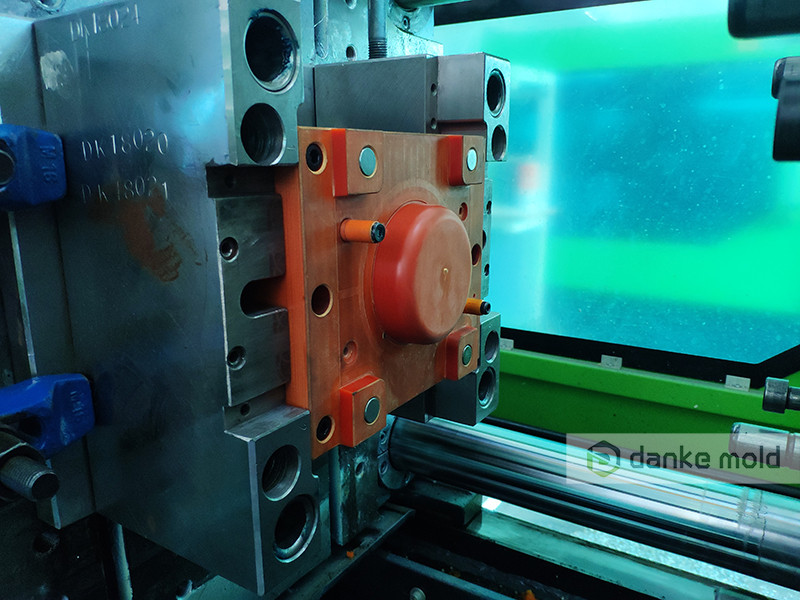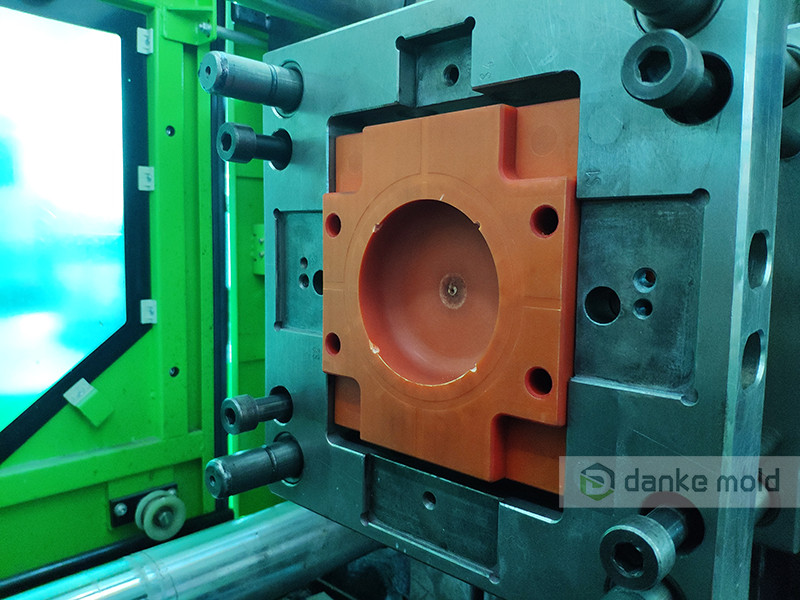 Danke Mold designer a simple plastic cover, about 100*100*30. Only CNC machining for the tool. No small ribs, corners, or details, as plastic soft-mold cannot be EDM sparking released.
We made the tooling inserts only, while use MUD common mold base for saving the tooling cost. We used the pin-gate as considering it can provide better material flow. From the part designed to the prototype mold trial, it took about 7 days.
On June 4th, the soft tool has been done. As a normal procedure, Danke Mold started arranged the mold trial before that day. The part designed as a simple clear cover, we planned to use the material polycarbonate for the mold trial. (It tuned out to be not logistic, we should use PP or ABS, which with much injection molding temperature). No cooling lines, as we expected probably the mold should just stand for tens of, or hundreds of parts at the most.
Material cooked, barrel cleaned, our injection molding master started the mold trial. Easy to have a full-filled sample as it's a simple part. But while only the 4 shots molded, the sprue started a little bit burned. At the 6th shots, the mold became not smooth. At the 7th shot, the cavity failed. In the beginning, we thought it's the temperature or the mold too thin, but after checking, we found that it's because of the plug. When the mold open/close, the cavity was pulled to be broken.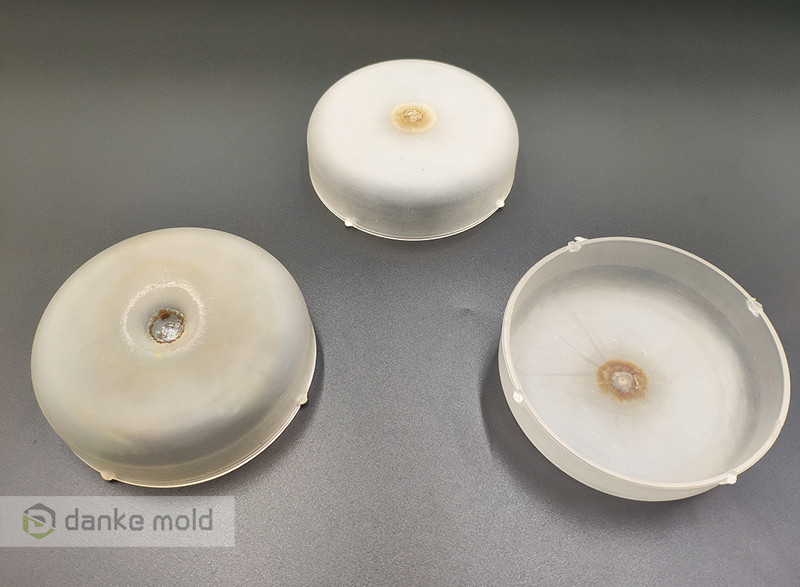 Even though the testing failed this time and we didn't have many samples, we still learn a lot from this plastic-insert prototype mold:
● 3-plate-mold tooling structure is not suitable for prototype mold;
● But plastic tooling insert mostly can work for simple parts;
● Plastic-insert prototype mold can be made really very fast;
● Plastic prototype mold probably cannot stand the injection molding temperature of PC;
● We will test the resin from the lowest temperature in the next time.
Danke Mold will try the plastic-tooling insert again, but just adjusting the tooling structure of the prototype mold again. We will use 2-plate mold instead, without an open/close plug. We will test the lower-temperature resins, to see how high temperature the prototype mold can stand.
We have kicked off adjusting/remake the prototype mold already. And should any update the progress again in the coming week. If it works, it would be a big milestone for Danke Mold at rapid prototyping and small scale injection molding production. We can make more simple parts will much lower cost and faster lead time. It will benefit both our customers and Danke Mold.
Should you any soft tool or small scale manufacturing inquiries, please contact Danke Mold via info@dankemold.com. We will response in 12 hours.
Lastly a brief video of the plastic-tooling-insert prototype mold trial.