Danke Mold Start ISO 9001:2015 Application on May 10, 2019
2019-08-05
Danke Mold is a high-quality plastic injection molding manufacturer and rapid prototyping maker in China. We keep provides reliable plastic injection molding service, for rapid prototypes, small-scale production, and on-demand production.
At the very beginning of the company start-up in 2015, Danke Mold keeps 'Quality First' as our first rule to serve our customers. Before that, with many years of serving customers, we fully understand quality is the foundation for company development. Reliable and stable quality is the most important considerations at quality control, no matter for plastic injection molding or rapid prototyping. No matter for a person, or for the company, we have many cheerful experiences that our customers are very satisfied with us because we keeping the rule, even though some issues during the proceeding. Speed is also very important. But Quality always first in our company.
When we're still pretty small, we did not have pretty projects, Danke Mold conducts a series of quality-control procedure for injection molding production and prototype making. For volume injection molding production, we will conduct the routine sample inspection, on-site inspection at every 2 hours, and also 100% cosmetic check before sending our the goods, to make sure our injection molding parts and prototype 100% qualified. However, as the company grows up, Danke Mold has much more business in both fields. It will be very difficult to conduct a 100% check again, Danke Mold needs a more modern quality control procedure. Then we decided to apply ISO 9001 after 2019 CNY return.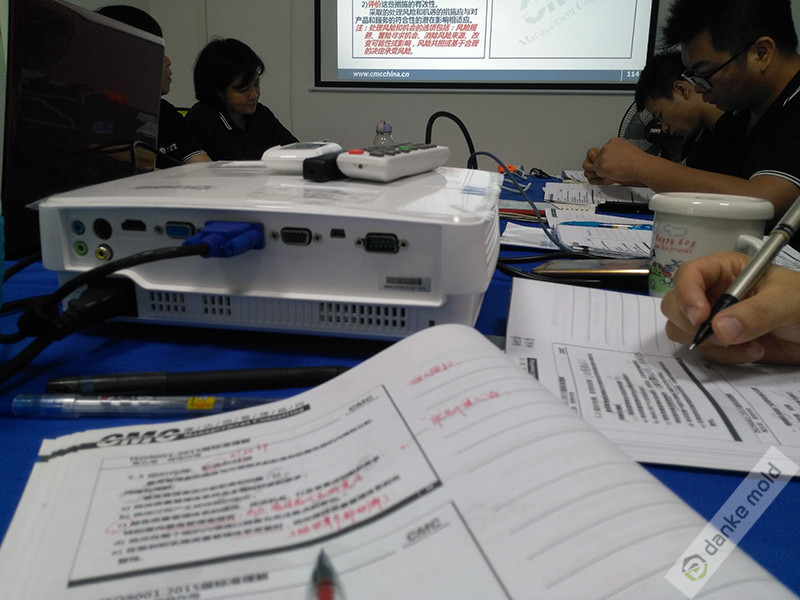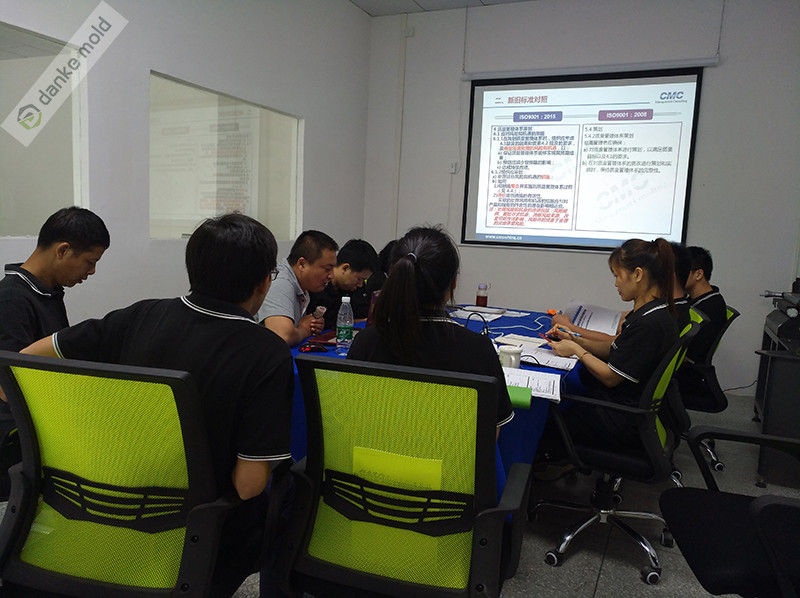 The management started the formal ISO application meeting from April. After contacted with serval agencies in April, Danke Mold selected the most experienced at the beginning of May. In the coming 4-6 months, Danke Mold will take part in a series lessons, review our manufacturing procedures, update our manufacturing document, and quality control document from quotation, injection molding making, purchasing, injection molding production, quality control, logistics and etc.
Tabby and Jade will be our ISO team leader. With the help of the ISO agency, we will have weekly training and weekly document preparation/update. After that, our purchasing procedure should be stable and reliable with the record, and the manufacturing process should be stable and reliable with the record, our quality control should be reliable and with the record. Each department will have its standard procedure, and its target. All of these are for high-quality plastic injection molding parts, and high-quality rapid prototypes from Danke Mold, a reliable manufacturer in China.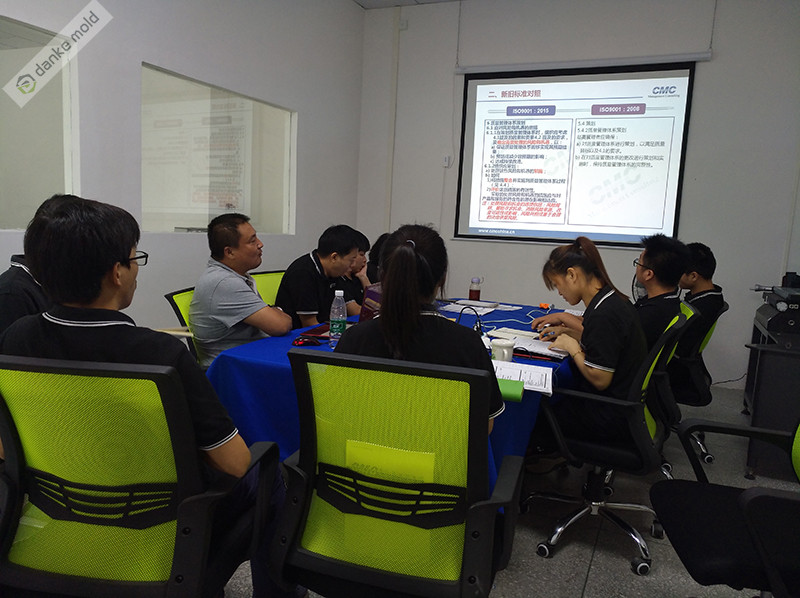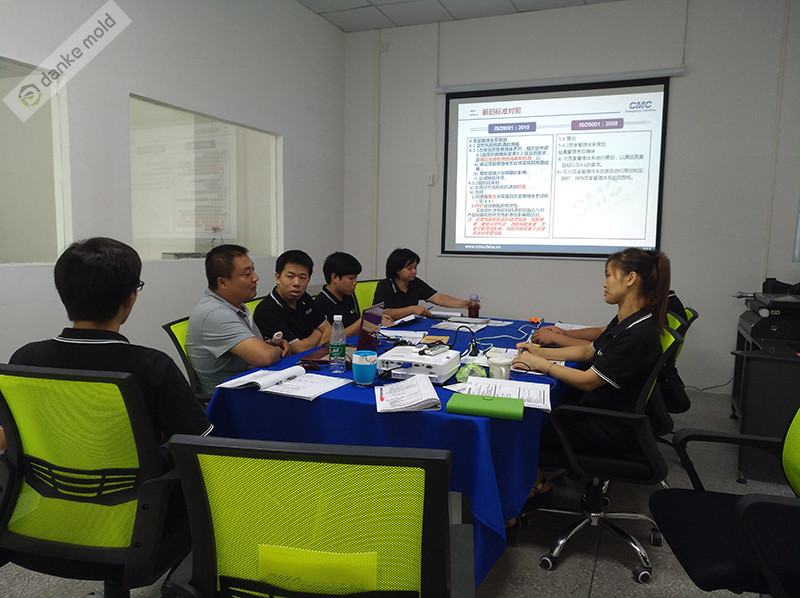 We still have a lot of work to do at quality control. Anyway 'Quality First' will NOT change. We will keep this as our golden rule to develop our procedure, our manufacturing process, our management policy, to provide high-quality plastic injection molding and rapid prototyping services.
Quality First, Speed Matters at Danke Mold.