An Australian Customer visited Danke Mold on May 30
2019-08-05
On May 30, we had our customer from Australia to visit Danke Mold Limited China.
Our customers a top electronic and electrical company in Australia. While Danke Mold is a professional and high-quality plastic injection molding and rapid prototyping manufacturer.
In 2018, Danke Mold helped the customer for a plastic injection molding job. It's a consumer case with high-temperature resistance requirement. After about 1-month injection mold making and plastic injection molding adjustment, we delivered the parts successfully and ran a plastic injection molding production run of 1000 sets for the customer.
At the beginning of 2019, the customer planned to visit us in around May. Then finally, the customer came to visit us on May 30. Danke Mold has done some preparation for the customer visiting, for example, the tooling workshop clean up, prepare the customer's injection mold for reference, have some simple meeting for the process as we know the customer's schedule was pretty tight, and etc.
Jade, Joe, and Jack took part in the meeting with the customer. Jade has some brief introduction of ourselves, held the meeting all through; Joe introduces our manufacturing services, our brief stories, what we good at, and especially the quick-turn injection molding, which we are making a lot of effort for helping early stage of product development.
After a simple company introduction, we walked around our workshop. We introduced the difference between production mold and rapid tooling, how we make rapid tooling and why it deserves to be made at early stage development. We also introduce our injection mold making process, for example, drilling, CNC machining, EDM sparking, mold fitting, injection mold trial, and plastic injection molding production. We introduced the difference between CNC machining for steel and electrode, different between CNC machining and EDM sparking at injection mold making. How is the injection molding process for molding production? And much more. It would be helpful for our customer to see the injection mold making process and injection molding production in physical.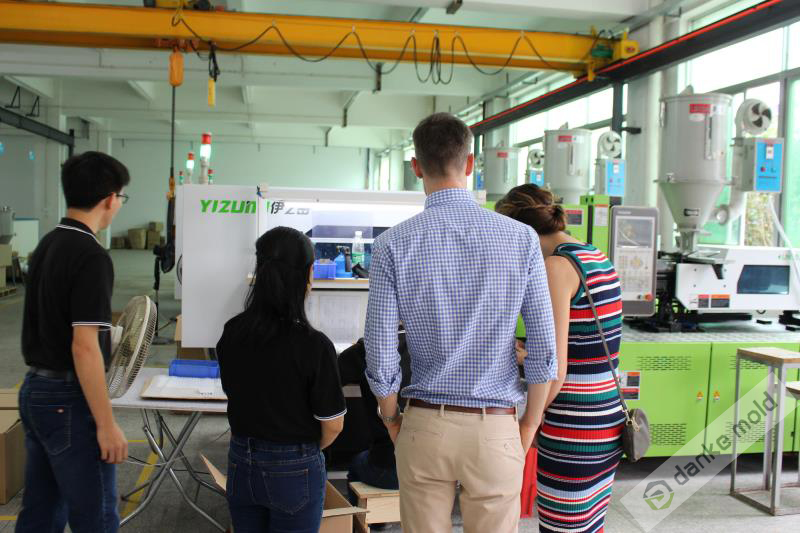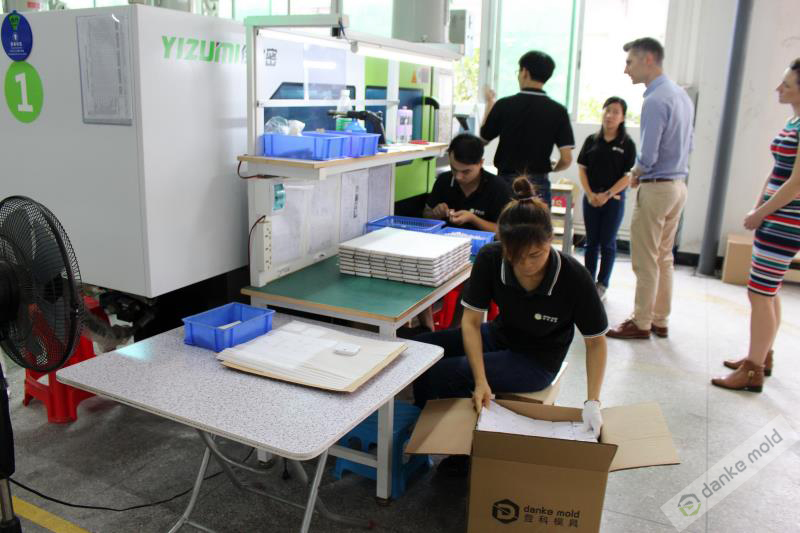 We also have some introduction of our previous projects. We introduced our plastic injection molding or rapid prototyping samples. How we communicated with the customer, how we went through the injection molding projects, what tooling or injection molding issues we confronted, and how we resolved this and etc...
Time Flies. The meeting went through about 3 hours. As the customer would have to leave for Zhuhai at 2 O'clock PM. We had a quick lunch and arranged a driver to pick up the customer for a hotel in Zhuhai.
It's always great to have our customers to visit Danke Mold in Zhongshan China. We're a professional and friendly team with great passion. As a plastic injection molding manufacturer, and rapid prototyping maker, we have rich experience and our thoughts at providing a high-level manufacturing series. We appreciate the opportunity that our customer provided to us and treasure the chance to introduce ourselves.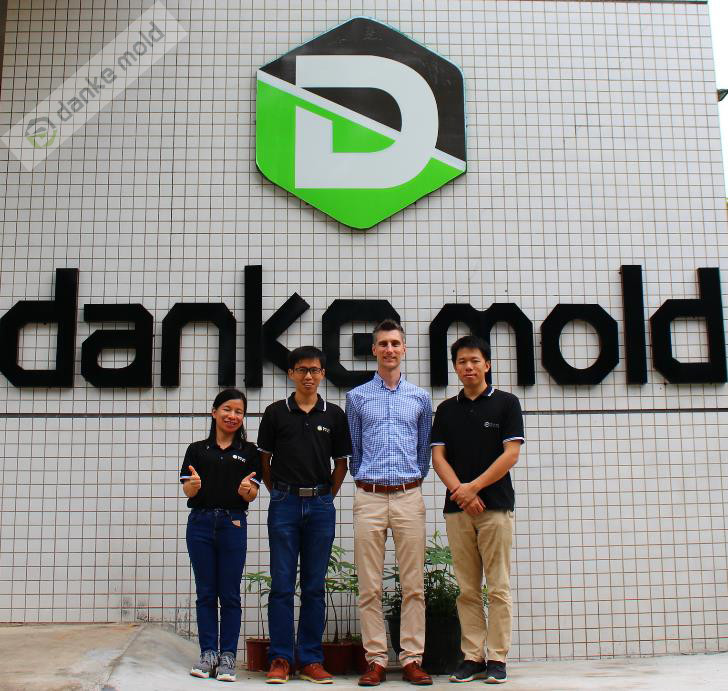 Danke Mold keeps providing high-quality plastic injection molding and rapid prototypes, professionally, cost-efficiently and friendy. We will keep improving our internal manufacturing process and company management, to provide better injection molds, plastic injection molding parts, and rapid prototypes. Any inquiries, email us via info@dankemold.com.